Join Us at the Chamber of Commerce on December 3 at 12PM ET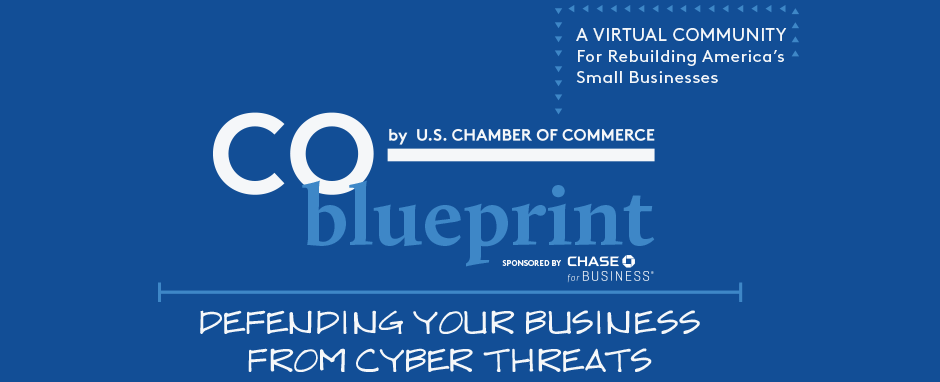 Throughout this unprecedented year, small and growing businesses have pivoted their businesses to survive the pandemic. As they adapt to operate in an increasingly digital environment, they face another rising threat—cybercrime. Cyberattacks on business have dramatically increased this year, and small businesses are often prime targets for dangerous hackers. How can businesses of all sizes defend against phishing schemes, malware attacks, and other intrusions? What plans and systems can small business owners put into place to prevent cybercrime before it occurs? AppGuard is partnering with the US Chamber of Commerce to address these concerns in a webinar.
Join us Wednesday, December 3, at 12pm ET for CO—Blueprint: Defending Your Business Against Cyber Threats, an interactive discussion focused on helping businesses navigate this new, remote environment where cybersecurity is more important than ever before. Host Jeanette Mulvey, Content Director at CO—, and Maitland Muse, EVP of Channels & Partnerships at AppGuard, will lead the conversation that combines advice from experts with practical insights from small business owners. You'll gain ideas from business owners and hear insight from national experts. Together, we'll recover, retool, and rebuild.